We buy Lasermax (now known as Tecnau), equipment and machines at top dollar prices. We will take care of everything for you, including deinstallation.
We Buy Lasermax / Tecnau Roll Systems Equipment.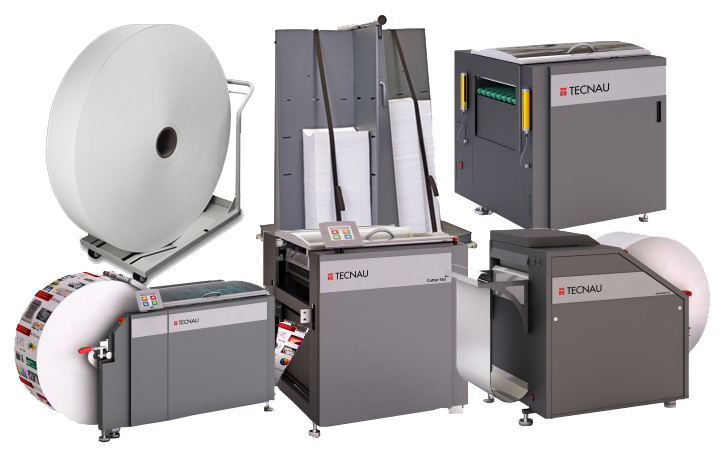 We buy Tecnau Rewinder systems and other Tecnau and Lasermax equipment
ZAR Corp purchases used Tecnau, (formerly known as Lasermax Roll Systems), equipment and machines at top dollar prices. We will take care of everything for you, including deinstallation.
We buy all models, including:
Rewinder:
Lasermax Rewinder R4
Lasermax Roll Rewinder LX 555
Tecnau Rewinder 102
Tecnau Rewinder 555
Tecnau Rewinder r30
Tecnau Rewinder r20
Tecnau Rewinder r9
Roll Systems 800176
Roll Systems 80017602
Roll Systems 800190
Roll Systems 800180
Unwinders:
Lasermax Unwinder LX550
Lasermax Unwinder UW 52 CD
Lasermax Unwinder 1000
Lasermax Unwinder U5 Roll Systems
Lasermax Unwinder RSI Roll Systems 800174
Lasermax Unwinder RSI Roll Systems 800152-57
RSI Roll Systems 800173
RSI Roll Systems 800134
RSI Roll Systems 800001
RSI Roll Systems 800019
RSI Roll Systems 800046
RSI Roll Systems 8000124
RSI Roll Systems 800159
RSI Roll Systems 800193 (U4)
RSI Roll Systems 800194 (U6)
Tecnau Unwinder u30
Tecnau Splicer u40
Tecnau Unwinder 550
Tecnau Unwinder u10
Tecnau Unwinder u8
Tecnau Unwinder 52
Accumulator:
Lasermax Accumulator 132
Buffer:
Lasermax Buffer LX530
Cutter:
Lasermax Cutter LX 560
Lasermax Cutter LX 561
Lasermax Cutter LX 562
Lasermax Cutter 161CD
Lasermax Cutter C20
Lasermax Cutter C23
Lasermax Cutter C7
Lasermax Cutter C8
Tecnau Cutter Simpla TC 1000
Tecnau Cutter Dupla TC 2000
Tecnau Cutter Dupla TC 2700
Tecnau Cutter Simpla TC 7000
Tecnau Cutter Dupla TC 7×00
Tecnau Cutter Tripla TC 7900
Tecnau Cutter 561/562
Tecnau Cutter c20
Tecnau Cutter c23
Tecnau Sheet Cutter TC 3000
Tecnau Cutter TC 4000
Roll Systems 500449
Roll Systems 502785
Roll Systems 502743
Roll Systems 503176
Roll Systems 503176/c8
Roll Systems 503910
Dynamic Processors:
Tecnau Dynamic Perforator and Punching TC 1550 PLUS P
Tecnau Dynamic Perforator TC 1550 PLUS
Tecnau Dynamic Perforator TC 1750
Tecnau Dynamic Perforator TC 8200
Tecnau Dynamic Perforator TC 8300
Tecnau Dynamic Punching TC 1550 P
Folder:
Lasermax RSI Folder F3
Lasermax RSI Folder F5
Tecnau Folder 92
Tecnau Folder f10
Tecnau Folder f4
Tecnau Folder f5
Roll Systems 800153
Roll Systems RS92
Slit Merger:
Lasermax Slit Merger LX535
Stacker:
Lasermax Stacker LX566
Tecnau Stacker s20
Tecnau Stacker s30
Tecnau Stacker LX565
Tecnau Stacker LX566
Tecnau Stacker TC 1200
Tecnau Stacker TC 1220
Tecnau High Pile Stacker h10
Tecnau Stacker TC 1250 G
Roll Systems 500777
Roll Systems 50077703
Roll Systems 50077704
Static Processors:
Tecnau Continuous Punch, Fanfold and Static Perf. TC 1770
Tecnau Static Fanfold Perforator & Punching TC 1750
Tecnau Static Punching TC 1750 P
StreamFolders:
Tecnau StreamFolder f20
Tecnau StreamFolder f30
Other
Tecnau Detensioner TC1507
Check out our selection of Lasermax equipment.