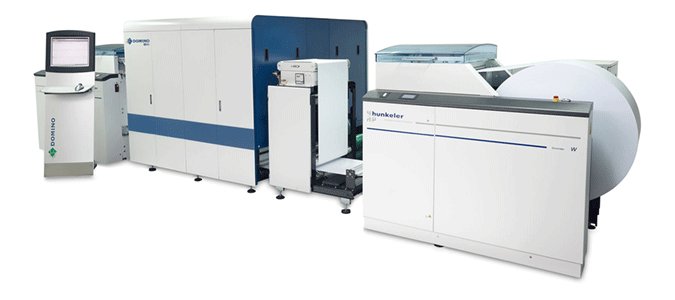 We Buy Hunkeler Products
ZAR Corp buys top-quality refurbished Hunkeler printing products to customers around the world. In addition, ZAR provides parts, consumables and supplies at unbeatable prices, unsurpassed quality and amazing service.
Solutions from Hunkeler for pre- and post-digital printing are available for almost any conceivable application. Print on demand for small- to medium-size print runs, computer centers, trans-actional and trans-promo, or direct mailing.
Paper weights from 40 to 300 gsm, and production speeds from 10 to 220 m/min are required by the printer market of the future. Versions with vacuum-loop or tight web are available. Operation is ultra-simple via an interactive touch-panel in various different languages.
We buy used Hunkeler Models, including:
RW6 Hunkeler Rewinders
UW6 Hunkeler Unwinders
Technical Specifications
Max. roll diameter:
54" (1370 mm) *1)
54" (1370 mm) *1)
Web width:
6.5" – 20.5" (165 – 520 mm)
6.5" – 30" (165 – 762 mm)
Production speed:
33 – 721 ft/min (10 – 220 m/min)
33 – 721 ft/min (10 – 220 m/min)
Paper weights:
40 – 300 gsm *2)
40 – 300 gsm
We are also interested in purchasing:
POPP6 Roll to Roll
POPP7 Roll to Roll
POPP8 Roll to Roll
Punch/Perf Module PP6
UW7 Unwind Module
CS7 Cross- and length cutter
LS6 Stacker module
LS7 Large sheet stacker LS7
CS6 / CS7 Cross Cutter
SE6 Offset module
ZAR Corp Provides:
FREE FREIGHT – We will arrange and freight out ALL your equipment at no additional charge.
VERSATILITY – While many vendors will buy only limited items, we will buy ANY and ALL of your unwanted equipment. From one piece to hundreds, we will handle all of your selling needs.
DEINSTALLATION – We will deinstall and remove all your equipment. You won't have to lift a finger.
Email us the details on what you have for sale at Buy-Sell@zarcorp.com