We Buy Kirk Rudy Tabbers and More
ZAR Corp buys and sells top-quality used Kirk Rudy tabbers to mailing customers around the world. In addition, ZAR provides parts, consumables and supplies at unbeatable prices, unsurpassed quality and amazing service.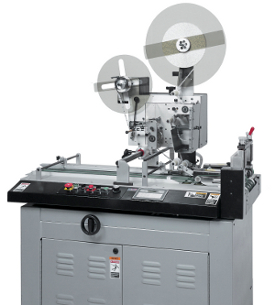 Email us the details on what you have for sale.
We buy all Kirk Rudy Systems including:
Tabbers
KR 535 Tabmaster Mail Tabber
KR 545D Mail Dual Tabber
KR 545T Mail Triple Tabber
KR 435 Mini Tabber
KR 211 Labeling Head
KR 540 Label Head
KR 555 Labelmaster
KR 555 RFID Label Applicator
KR 565 Label Splicing Unit
KR Label/Stamp Rewinder
Transport Bases
KR 215 Base with Feeder
KR 419 Duplex Printing Base
KR 519 Base
Autoloaders
KR 533 Autoloader
Feeders
KR 224DM Shuttle Feeder
KR 324 Shuttle Feeder
Drying and Curing Units
KR 881 Heatmate Infrared Dryer
KR 882 Near IR Dryer
UV LED Curing System
Conveyors
KR 314 Shingle Conveyor
KR 345 Edge Stacking Conveyor
KR 411 Incline Conveyor
Inserting and Folding Systems
KR 219RRSF Plow Fold/Score
KR 516 Quarter Folder
KR 521 Envelope Inserting System
KR 600 Newspaper Inserter
KR 738 Envelope Converter
Stacking Systems
KR 355 Small Product Edge Stacker
KR 630 Ramp Stacker
KR 703 Ramp Stacker
KR 950 Compensating Stacker
ZAR Provides:
FREE FREIGHT – We will arrange and freight out ALL your equipment at no additional charge.
VERSATILITY – While many vendors will buy only limited items, we will buy ANY and ALL of your unwanted equipment. From one piece to hundreds, we will handle all of your selling needs.
DEINSTALLATION – We will deinstall and remove all your equipment.  You won't have to lift a finger.
Email us the details on what you have for sale at Buy-Sell@zarcorp.com