We Buy Pitney Bowes Inserting Systems
ZAR Corp buys and sells top-quality used Pitney Bowes inserting systems to mailing customers around the world. In addition, ZAR provides parts, consumables and supplies at unbeatable prices, unsurpassed quality and amazing service.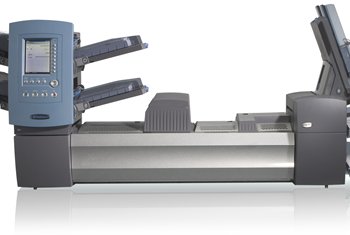 ZAR buys Pitney Bowes Inserting Systems including:
Low/Mid Volume Inserters
DI2000
DI200 OfficeRight
DI380 OfficeRight
DI425 FastPac
DI500 FastPac
DI600 FastPac
DI900 FastPac
DI950 FastPac
High Volume Inserters
Epic Inserting Systems
APS Edge Inserter
Mailstream Direct
Mailstream Evolution
Rival Productivity Series
FlowMaster RS Flex
Companion Inserting System
Automated inserting equipment can help fold and insert mailings, increase productivity and decrease overall costs. A refurbished Pitney Bowes inserter can help make your processing faster and more efficient, while saving serious dollars from buying new.
Pitney Bowes Inserters and Folders
Folds, inserts and seals between 900 and 10,000 pieces per hour depending on model.
Models like the DI900 FastPac Inserting System offer enhanced functionality and features to address most high-end tabletop folding and inserting needs. They have a modern look and a sleek design to fit the needs of most mid- and large-sized businesses and mail centers, enabling more system functionality with a smaller footprint.
ZAR Provides:
FREE FREIGHT – We will arrange and freight out ALL your equipment at no additional charge.
VERSATILITY – While many vendors will buy only limited items, we will buy ANY and ALL of your unwanted equipment. From one piece to hundreds, we will handle all of your selling needs.
DEINSTALLATION – We will deinstall and remove all your equipment.  You won't have to lift a finger.
Email us the details on what you have for sale at Buy-Sell@zarcorp.com