We Buy EMT finishing equipment.
ZAR buys and sells top-quality refurbished EMT finishing equipment to print customers around the world. In addition, ZAR provides parts, consumables, and supplies at unbeatable prices, unsurpassed quality and amazing service.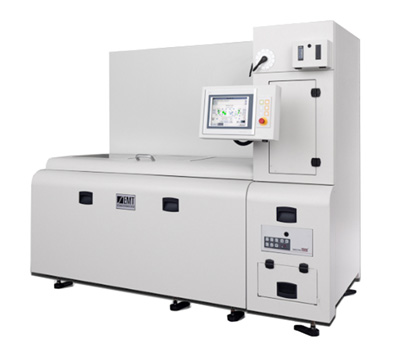 EMT's line of finishing equipment offers a complete range of modular dynamic web finishing solutions. Tight or slack web management, in-line, near-line or off-line, EMT finishing equipment can adapt to your specific processing and finishing needs.
We are looking to purchase these EMT models:
EMT 325 Punch/Perf Processors
EMT 335 Dynamic Perf Processors
EMT DP20 Dynamic Perf Processors
EMT DP30 Dynamic Perf Processors
EMT DP42 Dynamic Perf Processors
EMT FPP20 Punch & Perf
EMT FPP30 Punch & Perf
EMT FPP42 Punch & Perf
If you are looking to sell your EMT equipment, please do hesitate to contact us. ZAR can assist you with the entire de-commissioning process along with giving you a great price for your equipment.