We Buy Océ PageStream Contiuous Form Printers and Products.
ZAR Corp buys and sells top-quality refurbished Océ PageStream continuous form printers to print customers around the world. In addition, ZAR provides parts, consumables and supplies at unbeatable prices, unsurpassed quality and amazing service.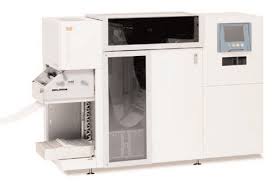 From the entry-level Océ PageStream 154 Plus through to the powerful Océ PageStream 530 Plus, these printers are designed with upgradeability, flexibility and scaleability in mind. Starting with entry speeds of 154 images per minute and monthly print volumes of four million, these printers are field upgradeable to 530 images per minute and monthly print volumes of 13.8 million.
We are looking to purchase these Océ models:
PageStream 154 Plus
PageStream 250 Plus
PageStream 372 Plus
PageStream 466 Plus
PageStream 530 Plus
Flexibility and Economy for a New Standard in High Performance Solutions
In today's demanding document-processing environment, you must be able to satisfy increasingly sophisticated customer requirements. To remain competitive, you must have the technology and capabilities to produce quality documents that are informative and attractive on a variety of paper stocks, and in various sizes. In short, you need high-speed printer technology that can do more – better, faster and with greater economy and flexibility than ever before.
Contact us today to learn more about selling your equipment.