Description
ZAR buys and sells top-quality used Ricoh 4100 continuous laser printer systems to printing customers around the world. In addition, ZAR provides parts, consumables, and supplies at unbeatable prices, unsurpassed quality and amazing service.
Pre-Owned Ricoh 4100 Continuous Laser Printer For Sale
Choose either pinfed or pinless1 stock for things like statement printing and marketing projects. Print short runs profitably—books, manuals and so on. Print 3-up instead of 2-up. Use lighter-weight paper for direct mail and transactional printing. Run MICR jobs on the same printer.
Print quality enhancement feature provides 256 levels of gray, four screen frequencies, seven levels of contrast control and 600 dpi.
Reduce the cost of printing by purchasing pre-owned equipment from ZAR Corporation.
TD3 and TD4 Configuration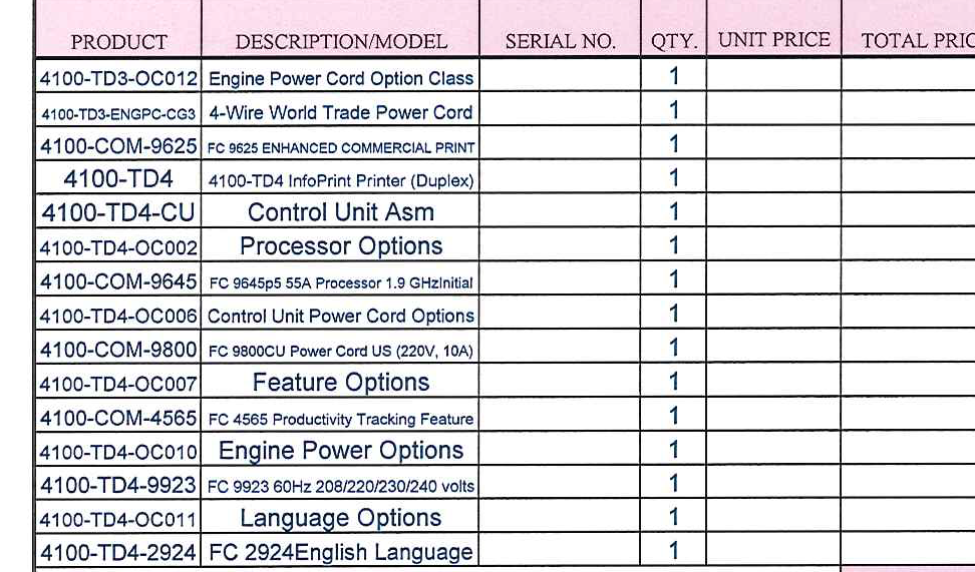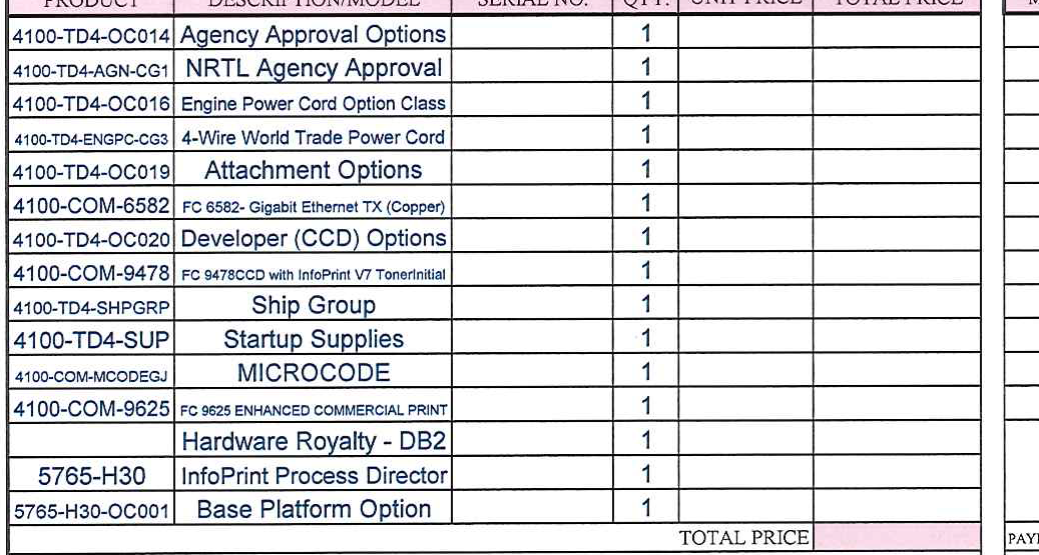 Specifications
Print Speed – Black & White
TD3/TD4 Duplex: up to 1220 ipm, 2 up 8.5×11 portrait
Print Resolution
480 dpi or 600 dpi
Max Paper Size
Width: 19 in. (482.6 mm)
Finishing Options
Multiple partners provide a variety of unwind, rewind, cut, fold, dynamic perforation, vision systems and inline processing, including a solution for books