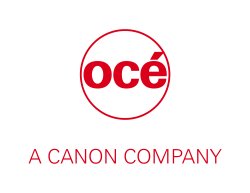 Want to save 50% or more on used Canon OCE printer systems? We'll use our 23 years of experience to provide you with both quality and a great value. Put your trust in our abilities and purchase a refurbished OCE reconditioned printer from ZAR . We will beat any price. Give us a call at 1-800-474-7316 or 612-455-4558.
* ZAR refurbishes and sells all Canon and OCE models, but may not have all models currently available. Please call for more info.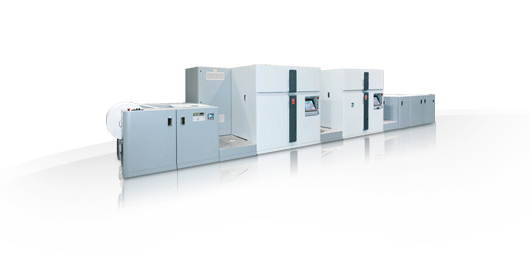 Below are the refurbished Canon OCE printer systems we routinely have for sale.
Oce Continuous Feed Color Printers
Oce JetStream Compact Series
JetStream 1000 – Perceived 1,200 dpi image quality – 1010 A4 ppm 2-up Duplex
JetStream 1040 – Perceived 1,200 dpi image quality – 1050 A4 ppm 2-up Duplex
Oce JetStream Dual Series
JetStream 1500 – Perceived 1,200 dpi image quality – 1350 A4 ppm 2-up Duplex
JetStream 2200 – Perceived 1,200 dpi image quality – 2020 A4 ppm 2-up Duplex
JetStream 3000 – Perceived 1,200 dpi image quality – 2700 A4 ppm 2-up Duplex
Oce ColorStream 3500
600 dpi – ppm: Simplex configuration: 536 I-Twin / L-Twin / H-Twin: 1,073
Oce ColorStream 10000
600 dpi – ppm: Simplex configuration: 536 I-Twin / L-Twin / H-Twin: 1,073
Oce Continuous Feed Monochrome Printers
Oce VarioStream 8000 Series
Single – 240/300/600 dpi (auto-detection and switching) – up to 750 ppm
Twin – 240/300/600 dpi (auto-detection and switching) – up to 1500 ppm
Triplex – 240/300/600 dpi (auto-detection and switching) – up to 1060 ppm
Oce VarioStream 7000 Series (Single)
VarioStream 7200 – 600 dpi – up to 190 ppm
VarioStream 7300 – 600 dpi – up to 275 ppm
VarioStream 7400 – 600 dpi – up to 371 ppm
VarioStream 7450 – 600 dpi – up to 467 ppm
VarioStream 7550 – 600 dpi – up to 530 ppm
VarioStream 7650 – 600 dpi – up to 636 ppm
Oce VarioStream 7000 Series (Twin)
VarioStream 7200 – 600 dpi – up to 380 ppm
VarioStream 7300 – 600 dpi – up to 550 ppm
VarioStream 7400 – 600 dpi – up to 742 ppm
VarioStream 7450 – 600 dpi – up to 934 ppm
VarioStream 7550 – 600 dpi – up to 1060 ppm
VarioStream 7650 – 600 dpi – up to 1272 ppm
Oce Continuous Feed Production Printers
Simplex Printers
Océ 2090 – 600 dpi – 85 ppm
Océ PageStream 88 – 240/300 dpi – 92 imp
Océ PageStream 250 Plus – 240/300 dpi – 250 ipm
Océ PageStream 372 – 240/ 300 dpi – 372 ipm
Océ PageStream 466 – 240/ 300 dpi – 466 ipm
Océ PageStream 530 – 240/ 300 dpi – 530 ipm
Duplex Printers
Océ DemandStream 8070 Twin – 600 dpi – 309 ipm
Océ DemandStream 8080 Twin – 600 dpi – 500 ipm
Océ DemandStream 8090 Twin – 600 dpi – 744 ipm
Océ PageStream 210 DSC 600 dpi – 210 imp
Océ PageStream 210 Twin
Océ PageStream 500 Twin – 600 dpi – 500 ipm
Océ PageStream 744 Twin – 600 dpi – 744 ipm
Océ PageStream 932 Twin – 600 dpi – 932 ipm
Océ PageStream 1060 Twin – 600 dpi – 1062 ipm
Please call for pricing
1-800-474-7316
612-455-4558
email: BUY-SELL@ZARCORP.COM