ZAR Corp provides parts for Lasermax Roll Systems LX565 and LX560 parts for Cutters and Stackers at unbeatable prices and unsurpassed quality and with amazing service. Listed below are the major component groups. We can provide all parts for these machines. You may check the spare parts catalogue by clicking on the link below for the exact part you require.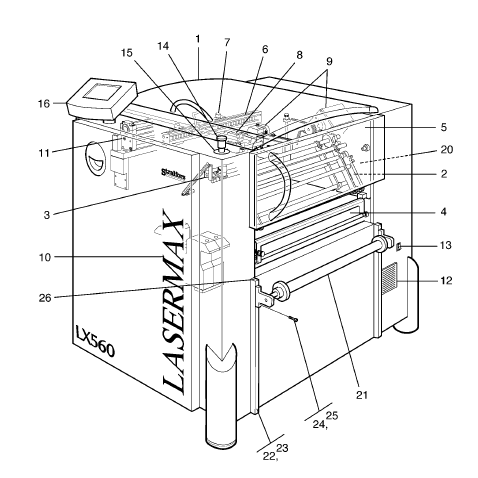 Lasermax Roll Systems 7402450 LX560 / LX565 Spare Parts Catalogue
Benefits of the Lasermax LX560 Cutter and LX565 Stacker:
• Pinless or pinfed operation
• High reliability and productivity
• Flexible delivery options – 1-up, 2-up, 3-up stacking, slit merge, single sheet bypass • Greater throughput – up to 360 ft/min
• Excellent offset performance and stack quality
• Flat stack output to conveyor
• Modular for maximum flexibility and upgrade options
• In-line operation with on-demand finishing products
• Compatible with lightweight papers
Standard features of the Lasermax LX560 Cutter and LX565 Stacker:
• New rotary knife design
• New stacking technology
• Interactive touch-screen display
• Automatic loading and delivery
• Bypass function for greater production flexibility
• UP3I compliant
Email us or call us with which parts you need and we will get back to you ASAP.
Buy-Sell@zarcorp.com
800-474-7316
612-455-4558
Text: 612-419-2629